Dohmen Capital offers three highly valuable subscription services, providing research, analysis, and specific guidance. You won't find such comprehensive services anywhere. In fact, many clients have found that they can manage their own portfolios using our services.
DOHMEN CAPITAL SERVICES:
FOR EVERY TRADER, INVESTOR, AND BUSINESS EXECUTIVE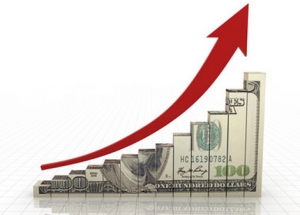 The award-winning WELLINGTON LETTER: now in its 41st year. This is our macro view of the major markets, with charts, using advanced technical analysis combined with our own credit market analysis, in order to give YOU precise timing for the major markets. The accuracy of the timing signals over the past 41 years are unequaled by any firm we know.
FOR SHORT-TERM TRADERS
Two services geared to short term trading, in stocks, or in ETFs (SMARTE TRADER for stocks and the FEARLESS ETF TRADER for ETFs). You will always know exactly what to do. Issued on average four times per week.
FOR INVESTORS
If YOU want to manage own Investment Portfolio, consider becoming an exclusive member to HEDGEFOLIOS, offered by our affiliated firm Dohmen Strategies. HEDGEFOLIOS offers investors an alternative to hiring a money manager, allowing YOU to manage your own portfolio precisely with our guidance. As a member, you would be able to replicate any of the 5 model portfolios in your own account. When we see our signals telling us to make changes (whether to buy or sell), you will receive an instant email notification (and SMS Text message if you choose). Then, you would simply log in, click "Update," and your account would automatically replicate the same changes we made in our model portfolios in your own account. For more information please visit www.hedgefolios.com