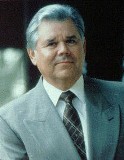 The Premier Advisory for Active Traders
Enhance Your Trading
In Bull or Bear Markets, with Active Trading
using Bert Dohmen's SMARTE TRADER!
WHAT IS BERT DOHMEN'S SMARTE TRADER?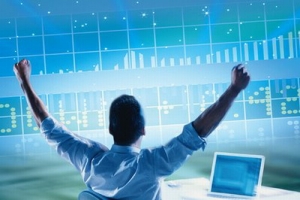 SMARTE TRADER is considered the "premier active trading advisory" available. Many serious traders and professionals have used it to guide them in catching short term moves in the stock market.
To guide the trader, we give our analysis of the daily, most important events affecting the markets and our forecasts of the ultimate impact on various investment sectors. We also give our ideas of opportunities on the long and short side of the market. Of course, the ultimate decision of what to do is always that of the subscriber.
If you are trading the markets actively, instead of using a buy and hold forever approach, SMARTE TRADER may be for you. It will guide you with each issue providing an analysis and evaluation of the day's market action, much of it based on advanced technical analysis. It's like having a trading coach at your side.
The Smarte Trader is ideal for volatile times. It doesn't matter whether the market soars or plunges, an experienced, active trader can succeed either way. This is exactly what we have done for our subscribers, especially during the turmoil from 2007 to 2009, as well as the tech implosion of 2000-2002.
You will learn to think like a Pro. Instead of buying and holding an investment, Smarte Trader will guide you in evaluating short-term trades. Your assets will work harder for you in bull and bear markets.
As a subscriber, Smarte Trader will help you to participate in the opportunities the market brings and even show you how to profit even when stocks plunge. With Smarte Trader, you will learn how to trade with greater confidence.
In dull markets, we may even suggest to do nothing or trade lightly for a few days. But when markets are moving according to our analysis, we will communicate our current outlook to you. The blacksmith hits the iron when it's hot. And when the markets are ready to plunge, we'll help to provide you our research and analysis accordingly in order to protect yourself from a decline.
With Smarte Trader you can sleep soundly, knowing you have some of the most experienced guidance on your side. With Dohmen Capital Research, you gain access to over 40 years of expertise, knowledge, and seasoned professional investment research. Nothing is more important than decades of experience trading the markets.
Of course, even with that, there is never any guarantee for short-term results. As with anything in life, persistence, knowledge, and out-of-the-box analysis is the key to success.
WITH THE SMARTE TRADER, YOU GAIN THE ADVANTAGES OF:
Advanced technical analysis, which has allowed us to often pinpoint market tops and bottoms to the exact day or close to it. And that is proven fact. Of course, we must point out that past performance is no guarantee for equal future results.
Our best ideas, based on technical analysis, on what to consider buying or what to sell short. And then we follow them up with each idea in subsequent issues. You can then include that input into your own analysis, helping to eliminate all the guesswork.
Three to five issues per week, as the market dictates. It reviews the current state of the markets, the technical readings of the market, sectors, and other fundamentals we consider important, along with our outlook on what the Federal Reserve may do and the impact on the markets. Each update will include a follow-up on previous ideas and may contain new ideas as well.
Understanding what our indicators are saying about a change in supply and demand and the probable next move in the markets and in specific stocks. You will always be informed of what's happening.
Exclusive access to our member's area of our website. You will receive an email notification each evening we have an update for you to take action the following trading day.
WHO IS THE TYPICAL SMARTE TRADER SUBSCRIBER?
Subscribers to SMARTE TRADER include individual traders, hedge funds, money managers, professional traders, and floor traders on the exchanges. Many subscribers have been with us since the inception of the service in 1995.
Often times, subscribers say that there is absolutely nothing comparable or better, at any price, than Bert Dohmen's Smarte Trader. If you are serious and dedicated, you will learn how to become a superior trader, which can bring you returns on your assets for the rest of your life.
You will learn to look at the markets in a totally different way. You will ignore all the traps Wall Street sets for you. You will learn the secrets of the inner workings of the markets, what produces rallies and plunges, how to identify tops and bottoms, how Wall Street manipulates stocks, and how to profit from this knowledge. Lastly, the Smarte Trader will help you remove your emotions from your trades. Traders should always keep in mind that it takes time to learn how to fight your emotions and not act in each news item.
The Smarte Trader is not a service for everyone. In fact, you should have at least one year of trading experience. The focus is on trading opportunities, not situations that we want to hold for several years.
If you're serious about succeeding in the markets, and have the perseverance, our Smarte Trader may enable you to fulfill your fondest dreams.
Join our elite family of winning traders now. You will find that nothing beats our Smarte Trader service, whether stocks go up or down. You will stay ahead of the crowd and learn how to prosper in the markets.
There is nothing like it anywhere at any price. Consider a subscription to SMARTE TRADER an investment in your future.
WHAT IS THE COST OF THE SMARTE TRADER SUBSCRIPTION?
ONE MONTH AUTOBILLING SUBSCRIPTION: $499
ONE YEAR SUBSCRIPTION: $5,400
To read the most current excerpts and updates, go to: CURRENT OUTLOOK